1
1.

Even a fun dress shopping appointment with zero drama can be emotionally exhausting.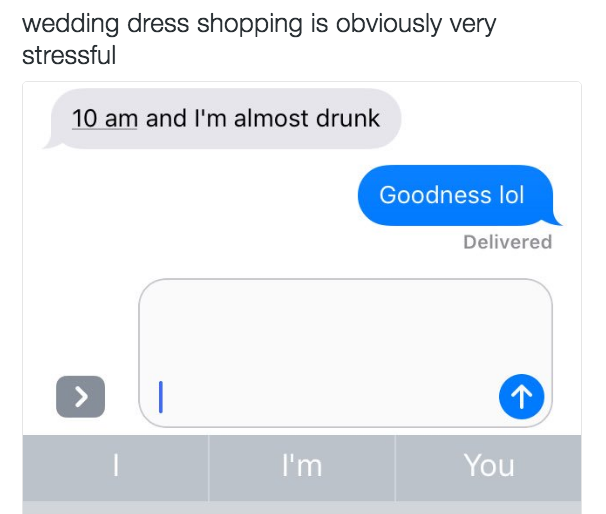 Yes, you will have fun! But also, you are:
a) Making a major decision that you will presumably only make once,
b) While staying in your budget,
c) While making sure your friends and family feel included,
d) While being honest about your own feelings, but not so honest that you seem rude,
e) While dealing with a salesperson who really, really wants to sell you a dress.
Be kind to yourself! As any toddler can tell you, it's really easy to go from "I'm having fun!" to "I've climbed into the sewer, which is where all that screaming is coming from!" if you don't take care of your emotional needs.
Comments
comments